Top Baby Skin Care Products of 2020
We all know that children have more sensitive and thinner skins than that of adults. So it needs to be looked after well. Keeping it safe from the sun and moisturizing it regularly is strongly recommended. Products to be used on a child's skin should be checked to make sure the product is dye-free, perfume-free, specially designed for sensitive skin, and dermatologist tested. Keeping these into consideration given below are list of products that are strongly recommended for your child's skincare: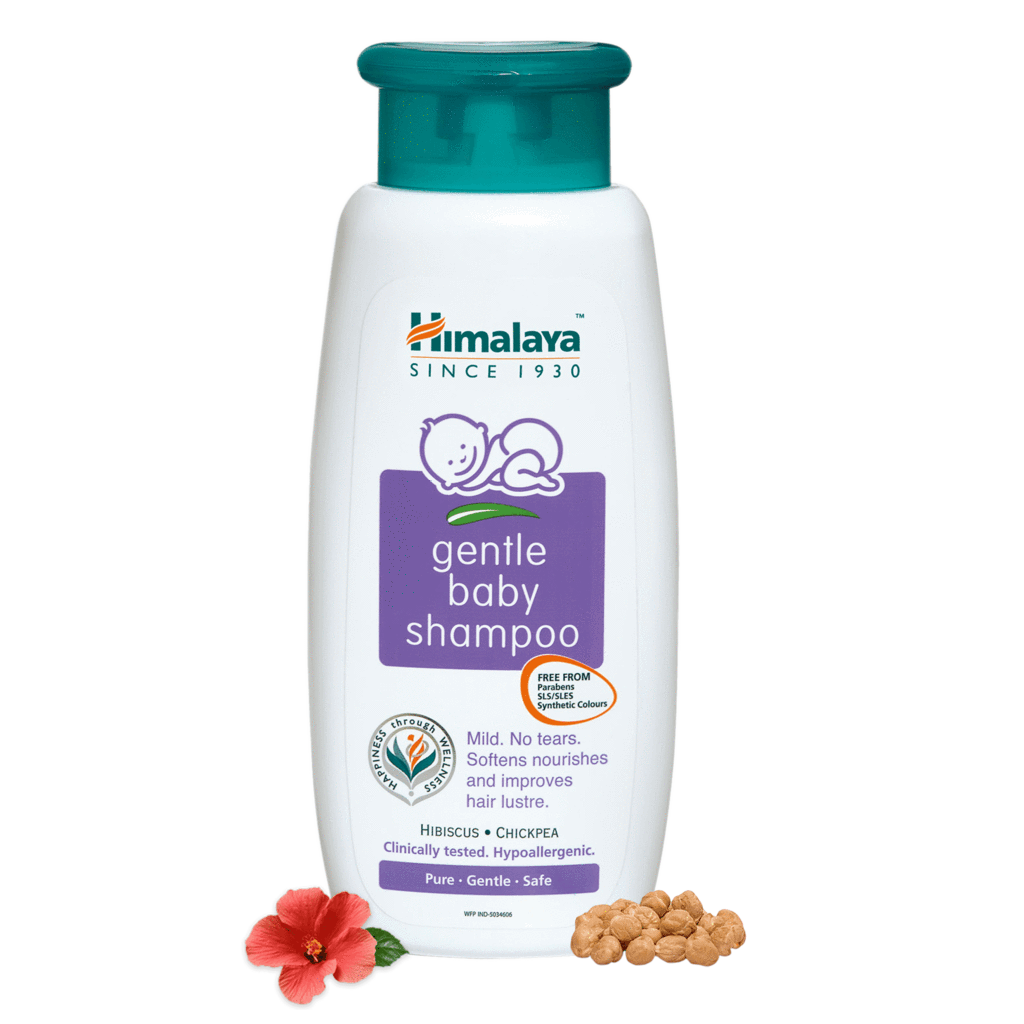 It is a mild shampoo with no tears formulation. It has an interesting set of natural ingredients like Hibiscus, Khus khus, and chickpeas. All these ingredients are known for their hair care benefits.
Key benefit note: Its application tends to make your child's'  hair tangle free and soft, ensuring that combing sessions with your little ones are free of tears and screams
2) Aveeno Baby Daily Moisturising Bath for Delicate Skin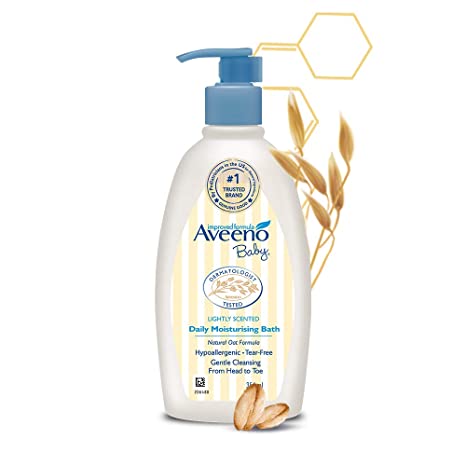 Ideal for dry, flaky, itchy, and sensitive skin of babies. Its natural ingredient of oats extract does a great job of keeping your child's skin soft and supple. Continuous use is recommended even after the dryness has gone. Lather rich and tear-free formulation ensures better and comfortable cleaning
Key benefit note: In many cases it is recommended by pediatricians to treat dry itchy skin of kids. This company has effective products for the condition of eczema as well.
3) Cetaphil Baby Daily Lotion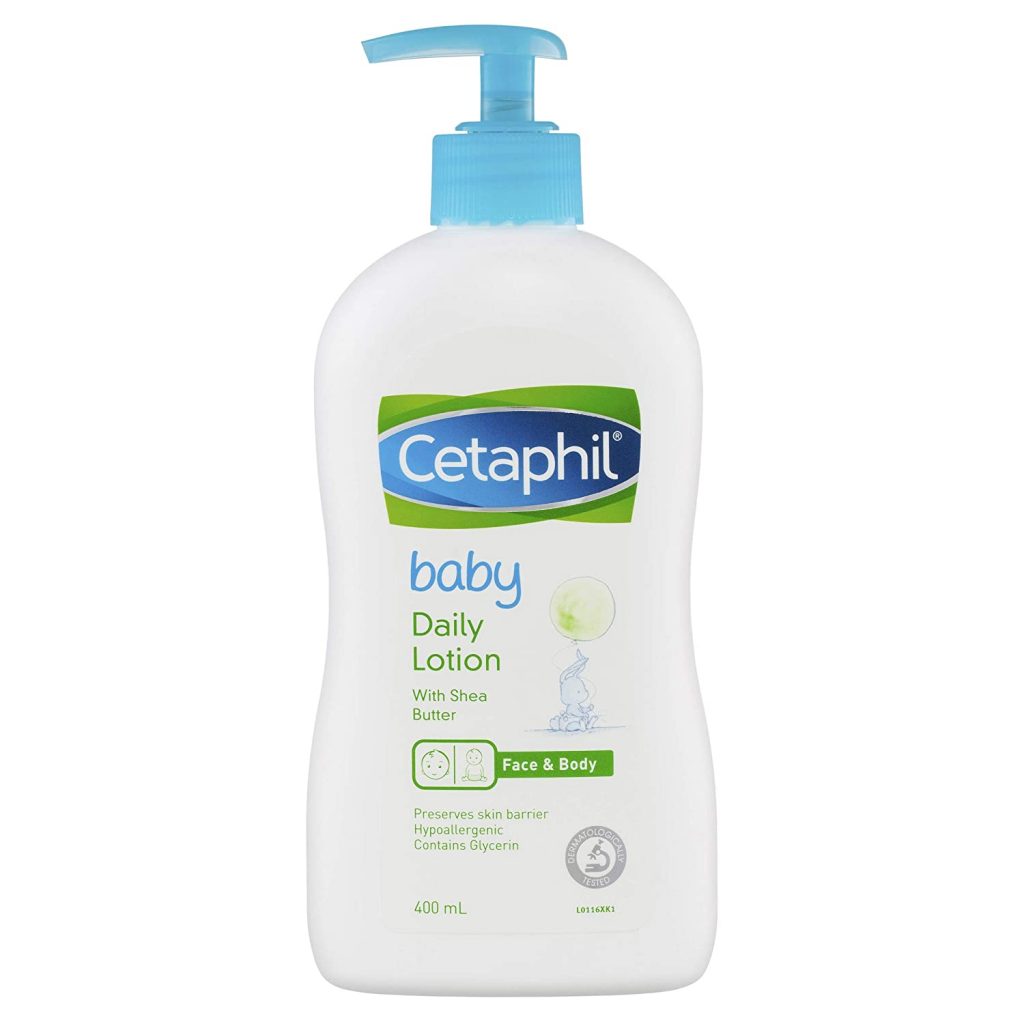 Great product safe enough to be used from day1 of birth. Strongly recommended by dermatologists around the world because it is free from PAMAS (No Paraben, No Animal Origin Ingredients, No Mineral Oil, No Alcohol, No Soap) it has natural emollients such as shea butter and glycerine that keep baby's skin moisturized for up to 24 hrs
Key benefit Note: It is Hypo-allergenic and pH balanced that makes it gentle and safe to be used on the skin of a new born.
4)The Moms Co. Baby's Diaper Rash Cream.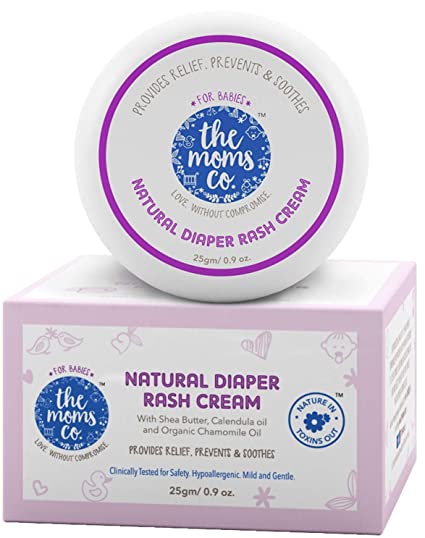 Giving relief to little ones this diaper rash cream comes with ingredients like zinc oxide Organic Chamomile Oil, Shea Butter, Cocoa Butter, and Hydrolyzed Oat Protein that are fast-acting and soothing for the skin. It is free from  Mineral Oil, Sulphates (SLS, SLES), Parabens, DEA/TEA, Phenoxyethanol, Synthetic Fragrances, PEGs, and many other potentially harmful chemicals.
Key benefit Note: Product claims to have USDA certified ingredients giving it a seal of safety and authenticity
5) Mother Sparsh Natural Baby Sunscreen Lotion with Organic Ingredients.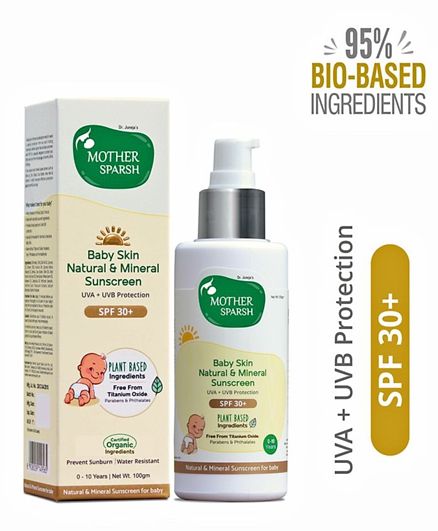 Non-greasy and water-resistant formulation of the product keeps babies' skin protected in sweat and water. Application required after every 2 hrs. Natural ingredients of chamomile and vitamin E have anti-fungal and moisturizing properties making it ideal to be used in fine folds of baby's skin.
Key benefit note: Swimming sessions with your little one in summer become more enjoyable thanks to this wonderful and safe product